The Big Picture: Alcohol can really mess with your mental health.
What is Hangxiety?
Many people don't realize that they can experience a lot of anxiety during their hangover.
Your dopamine levels in your brain decrease after heavy drinking. And, this can cause anxiety the next day.
Not everyone experiences Hangxiety.
Hangxiety can cause you harm as you recover from your hangover.
Your Next Steps:
Don't let this overwhelm you. You need to talk to your doctor about your alcohol use.
You need to let them know that you can get "extra" anxious after drinking.
This information allows your healthcare team to make better decisions with you about your mental health.
The content appeared in CNN: Why you may experience 'hangxiety' during a hangover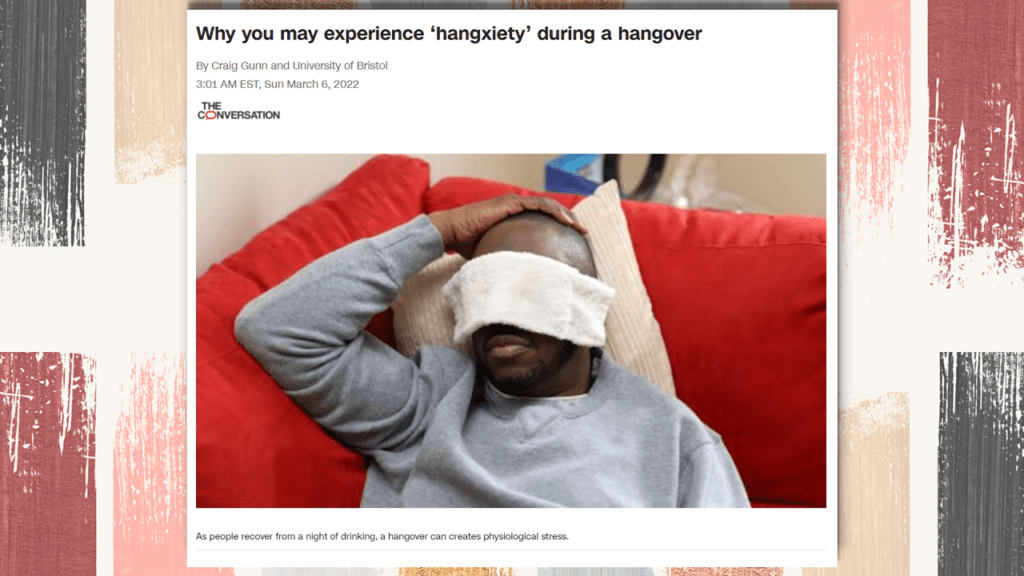 Sign Up Below
Free Health, Wellness, & Medical Newsletter
Written by Doctors