It's In The News: Detroit The FDA Recently Put Out A Warning Notice About The Dangers And Risks Of Ultraviolet (UV) wands that give off unsafe levels of radiation.
The Background: A lot of these wands are used by people to disinfect their things and surfaces. We spoke to our health expert, Dr. Puja to get some insights on the matter.
Watch the Video Below ⬇

The Expert Insight:
Doctor Puja:
"Listen up, Detroit. It's in the news. The FDA's reminding people not to use certain brands of ultraviolet wands because they end up producing a lot of unsafe radiation. The thing to note here is this most of these types of radiation wands produce something called Ultraviolet C, and this type of radiation is used to disinfect water and NON-POROUS surfaces.
So the idea here is this: if this device can kill bacteria in a very short period of time, then that means that it's releasing a lot of energy and radiation, and that's no good for you.
So, what can you do? One of the safest things you can do is take 70% rubbing alcohol and use that to clean down surfaces. 70% rubbing alcohol is good because it contains enough water in it that it allows you to dissolve and clean the different surfaces and different things that you're wiping down.
If you have any of these devices that emit UV-C, return them.
According to the FDA, which UV wands are dangerous?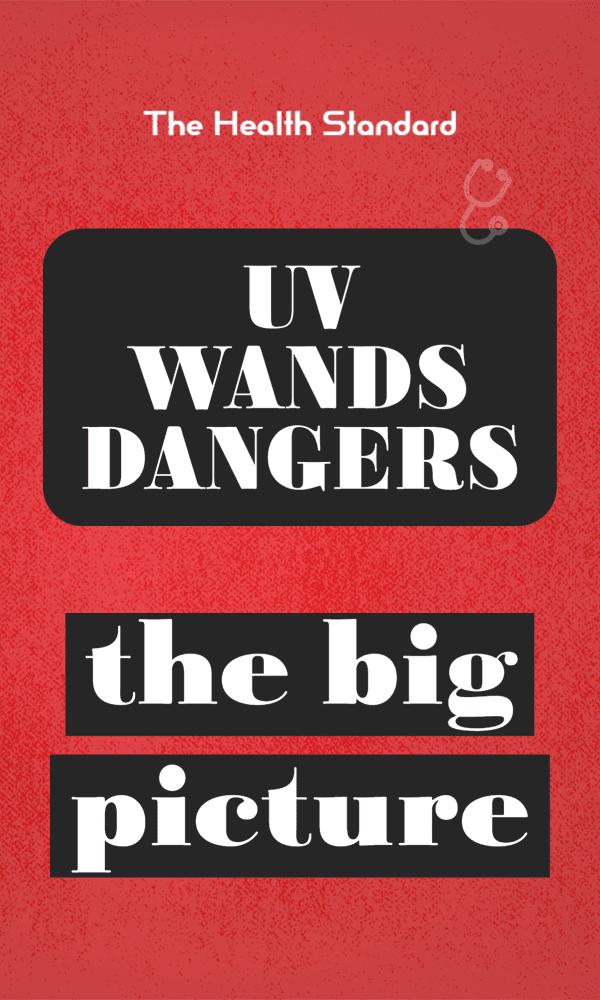 Sign Up Below
Free Health, Wellness, & Medical Newsletter
Written by Doctors