What is COVID Psychosis?
The Big Picture: You need to continue to remind yourself, over and over! COVID-19 is not just a lung disease.
Scientists looked at the data, and so far they've found 48 "psychotic episodes associated with COVID-19 infection."
Psychosis causes paranoia, hallucinations, and the person loses touch with reality.
What are your next steps?
We don't know for sure if Long COVID symptoms will also lead to psychosis.

But, the science is clear that COVID affects the brain and causes neuropsychiatric conditions such as: depression, anxiety, & psychosis.

Get vaccinated. Get Boosted.
The content appeared in Time: COVID-19 May Be Linked to Spontaneous Psychosis. Researchers Are Trying to Figure Out Why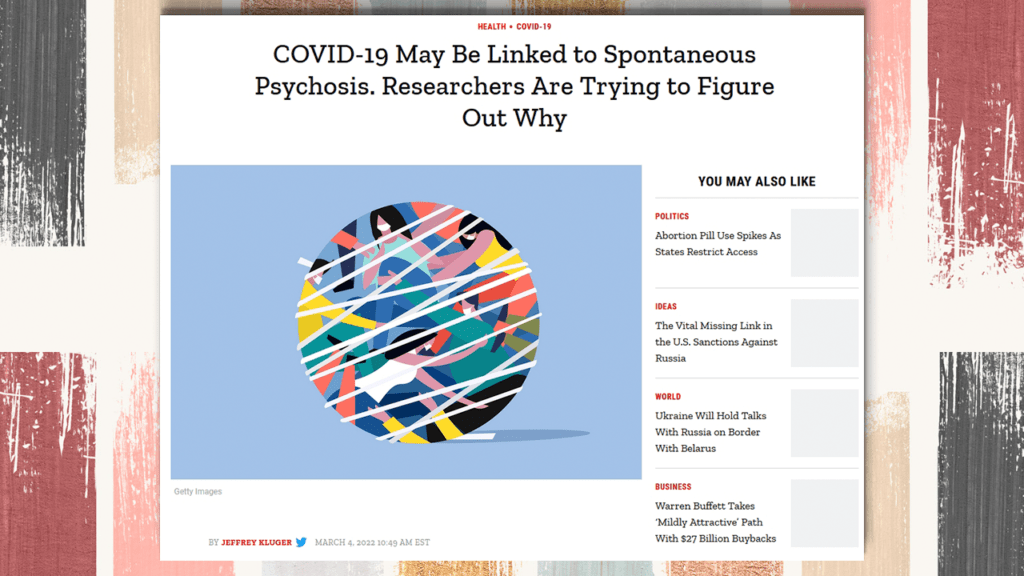 Sign Up Below
Free Health, Wellness, & Medical Newsletter
Written by Doctors